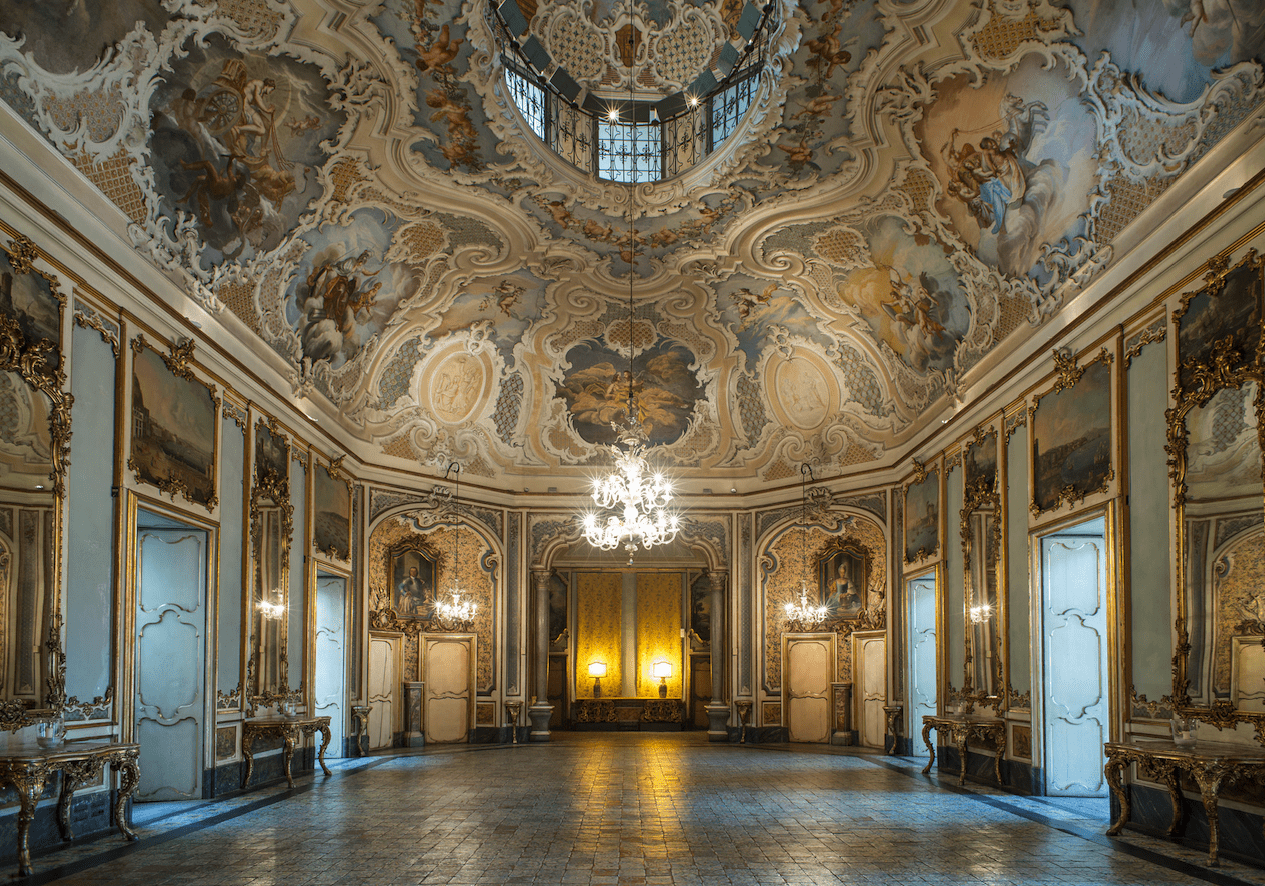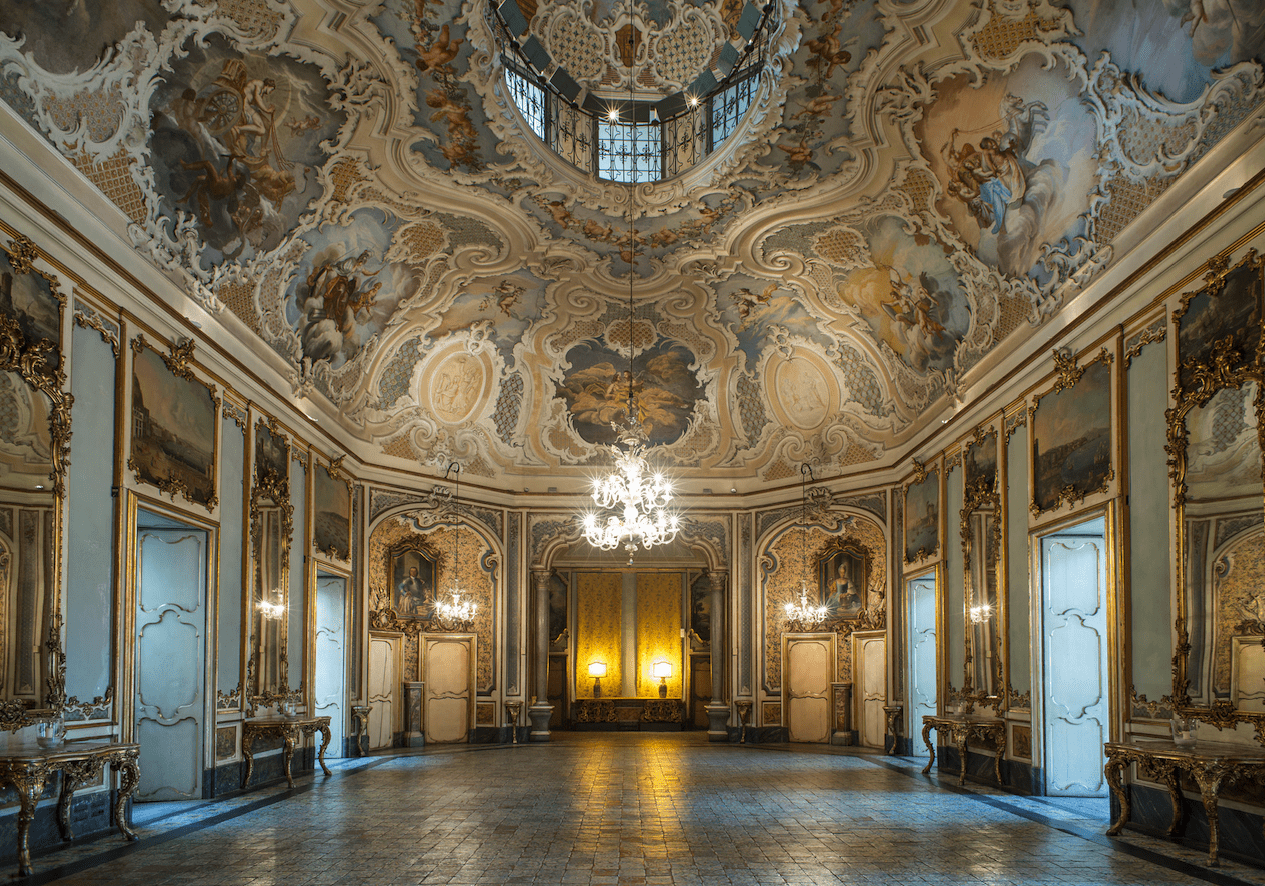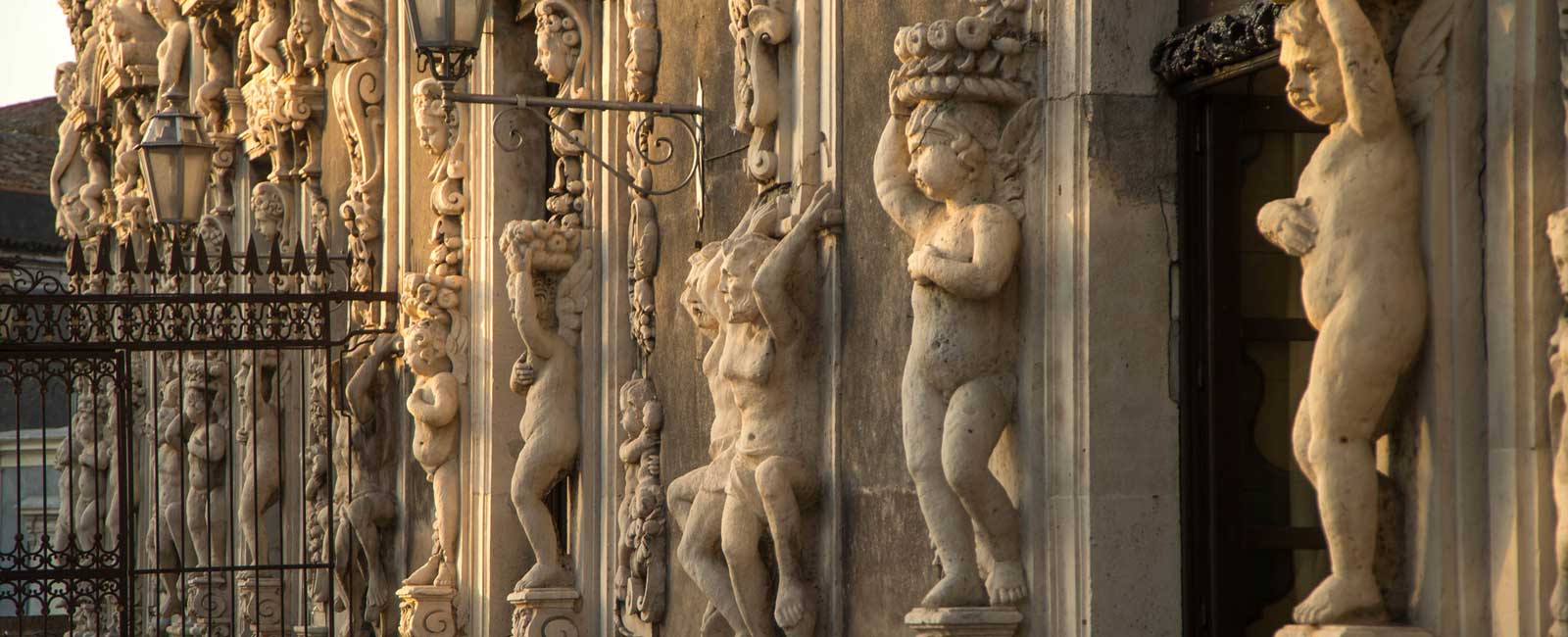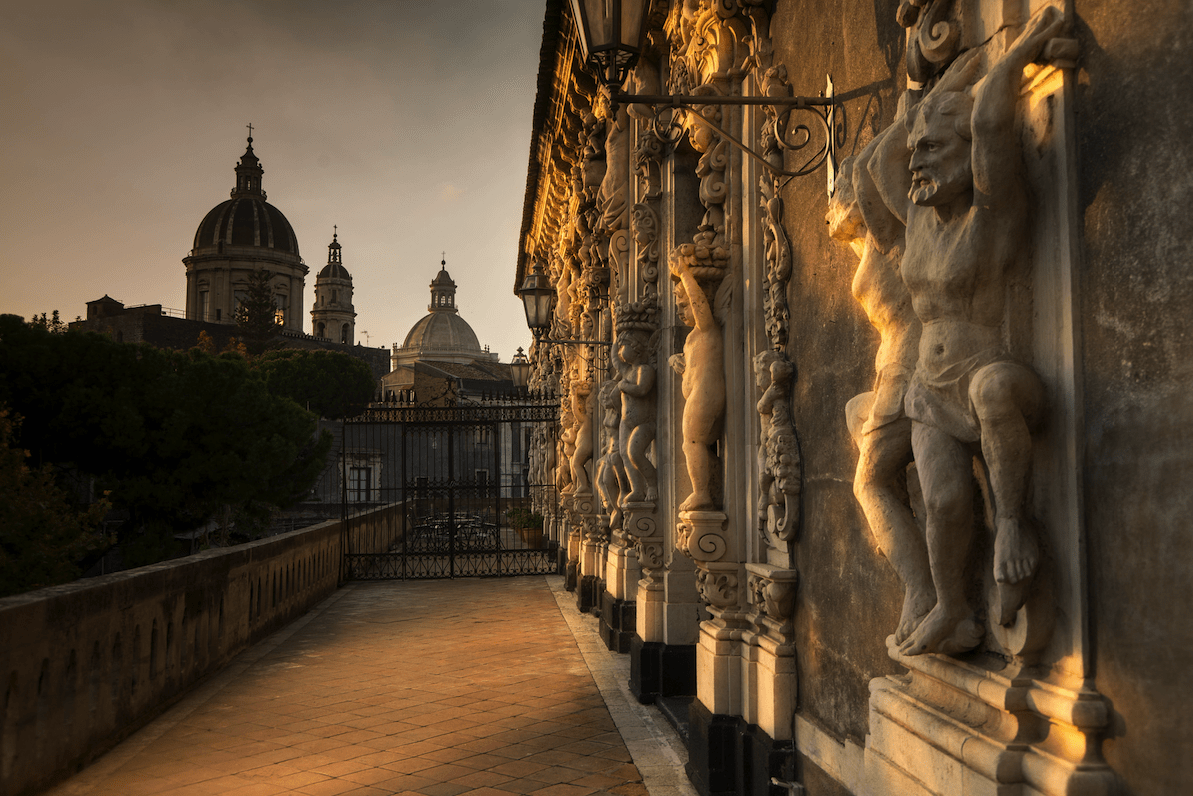 TOURS
It is possible to organise by reservation, guided tours of Palazzo Biscari, for small groups. Sometimes one of the members of the Moncada Paternò Castello family may join the tour; a very special occasion, as they know many anecdotes relating to the history of the palace and the city of Catania.
Visits are suspended until further notice
In compliance with the ministerial provisions aimed at containing and combating the spread of the Covid-19 virus throughout the country, access to Palazzo Biscari is also suspended until a date to be decided in compliance with the directives described by the Prime Minister's Decree of 3 November 2020 and until further indications from the competent authorities.
Reservation to:
info@palazzobiscari.it
+39 095 328 72 01

PLEASE NOTE
Visits are held every 30 minutes, but the tours are carried out in a single language between Italian, English and French. Normally the tours at 11, 12, 17, 18 are dedicated to French-speaking visitors.
For Italian visitors: by purchasing tickets for 11, 12, 17, 18, the time is to be considered postponed to the next half hour. For visitors who prefer English it is recommended to contact the property.
For the many events held at the Palazzo it is advisable to book.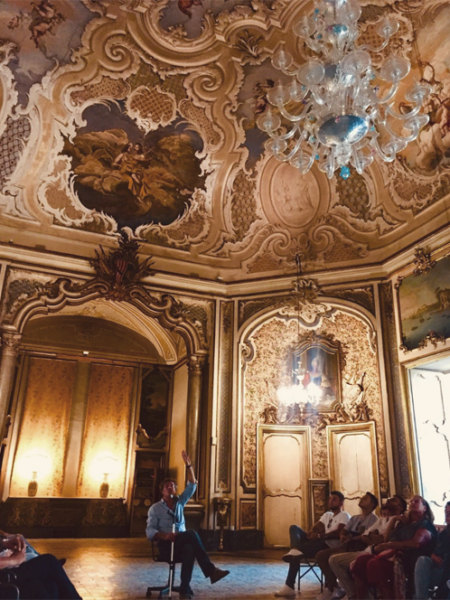 INFORMATION
The visit lasts about 30 minutes.
The guide is available in French, Italian and English.
The group gathers in the courtyard. Punctuality is recommended.
For large groups or for special needs: visite@palazzobiscari.it