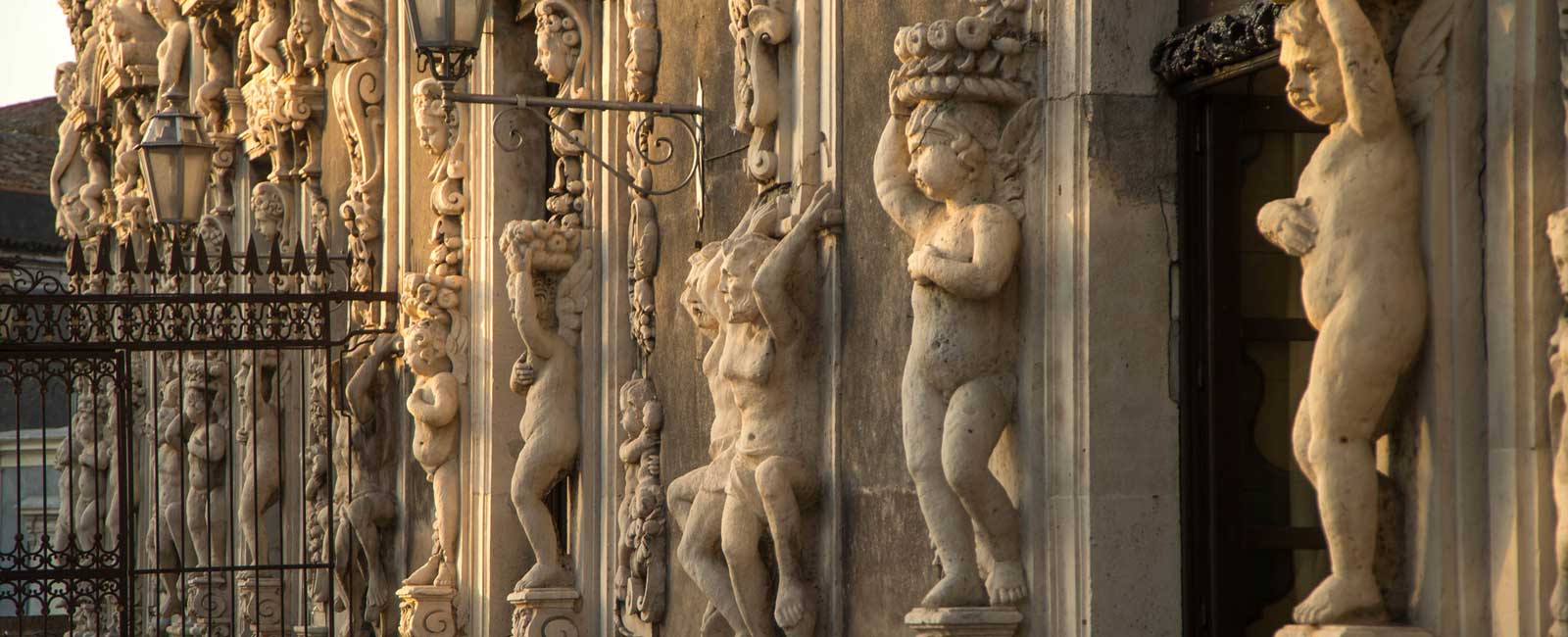 One of the main requirements for a location of corporate events is, undoubtedly, its reachability. In this Palazzo Biscari can claim to be an ideal location: just six kilometers from the "Fontanarossa" international airport and a few minutes from the Central Station, close to the ring road and the highways connecting Messina, Palermo and Syracuse.
In its immediate vicinity, are all the other treasures of historic Catania: the Cathedral, Via Crociferi, the Bellini Theater, Piazza Università, Palazzo degli Elefanti, Via Etnea, Castello Ursino , allowing a quick visit of the city.
The frescoed halls, full of charm and elegance, are a perfect setting for exclusive meetings and conferences.
Our Staff will advise you in setting up refined lunches in the central hall (up to 350 people) or small work brunches in the other rooms. They can also help in the organization of conferences and presentations (200 places).
Thanks to the collaboration with selected suppliers, we can offer a wide range of additional services, such as: floral arrangements, catering, hostesses, or more technical services such as audio and lighting services, conference equipment, video and photo services, security .
Palazzo Biscari is a refined and technologically suitable structure in which to organize meetings and conferences of all kinds, in an exceptional and highly charming environment. Its staff is capable of offering ample organizational and customization possibilities to meet the different needs of its customers.