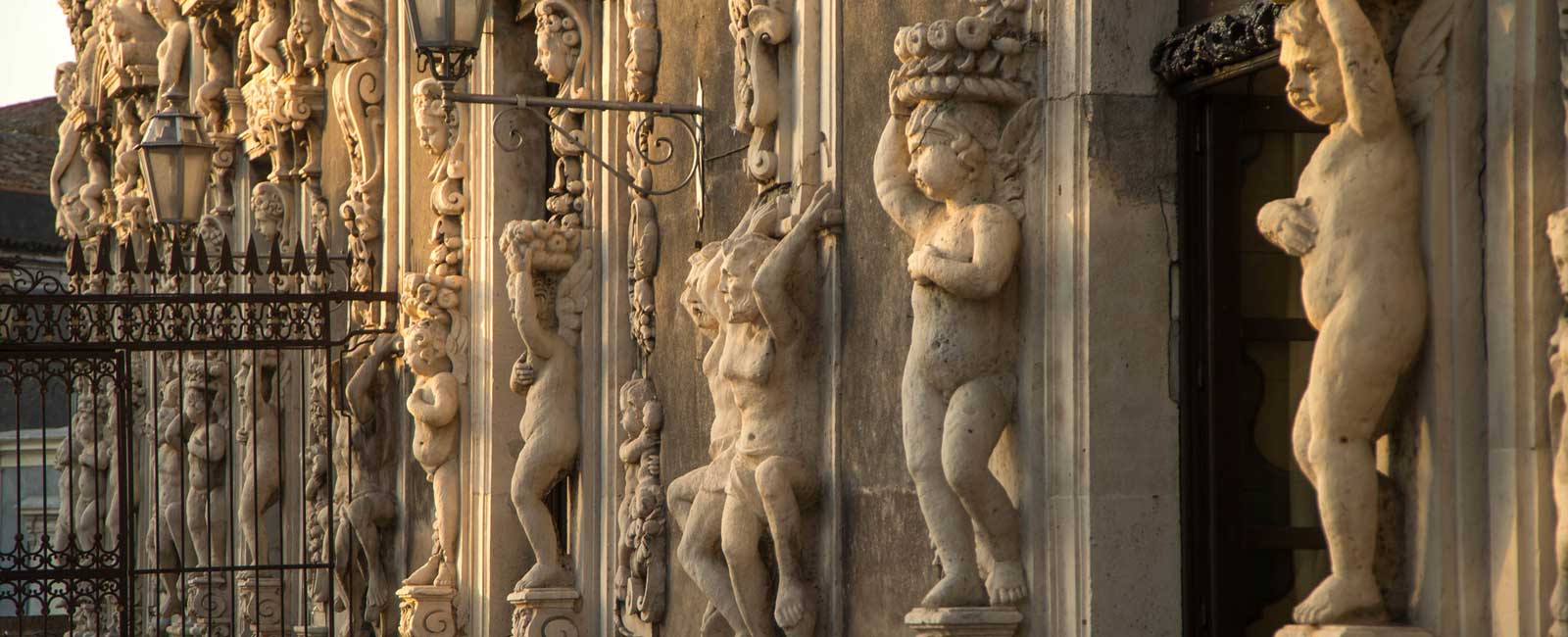 Palazzo Biscari is one of the oldest palaces in Catania, a precious testimony of Sicilian Baroque. Its frescoed halls full of charm and elegance are a splendid location for important occasions such as concerts, meetings, receptions, gala evenings, fashion shows and more.
Close to the Cathedral, Via Crociferi, the Bellini Theater, Piazza Università, Palazzo degli Elefanti, Via Etnea, Castello Ursino, it is only six kilometers from the "Fontanarossa" International Airport and a few minutes from the Central Station.
The halls of Palazzo Biscari are the ideal venue for concerts and cultural activities; in the past decades more than 200 concerts and important music festivals have been organized.
During conferences there is the possibility of setting up refined lunches both for a few people in the central hall or business brunch, or to accommodate up to 350.
Refined lunches for a few people in the central hall or business brunch in the lounges for meetings and receptions or gala dinners for up to 350 people.
Palazzo Biscari boasts an ancient tradition linked to art and exhibitions since the eighteenth century; recently it has also hosted innovative exhibitions by international artists.
The beauty of the frescoed halls, the baroque terraces, the large courtyard have made Palazzo Biscari the fascinating location for film sets, music videos and advertisements.
The elegant rooms and support services make Palazzo Biscari an ideal venue for organizing fashion shows, presentations of clothing collections and jewelery.