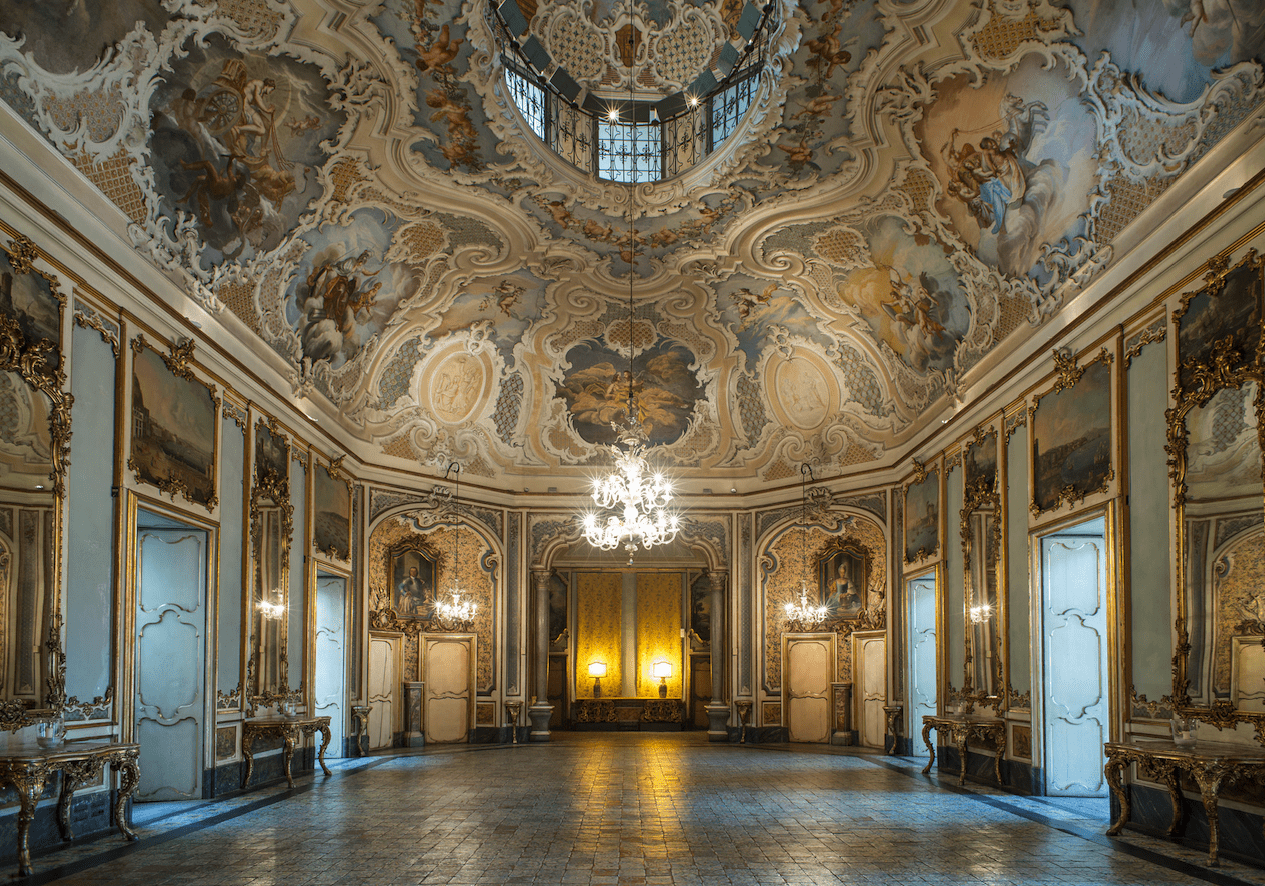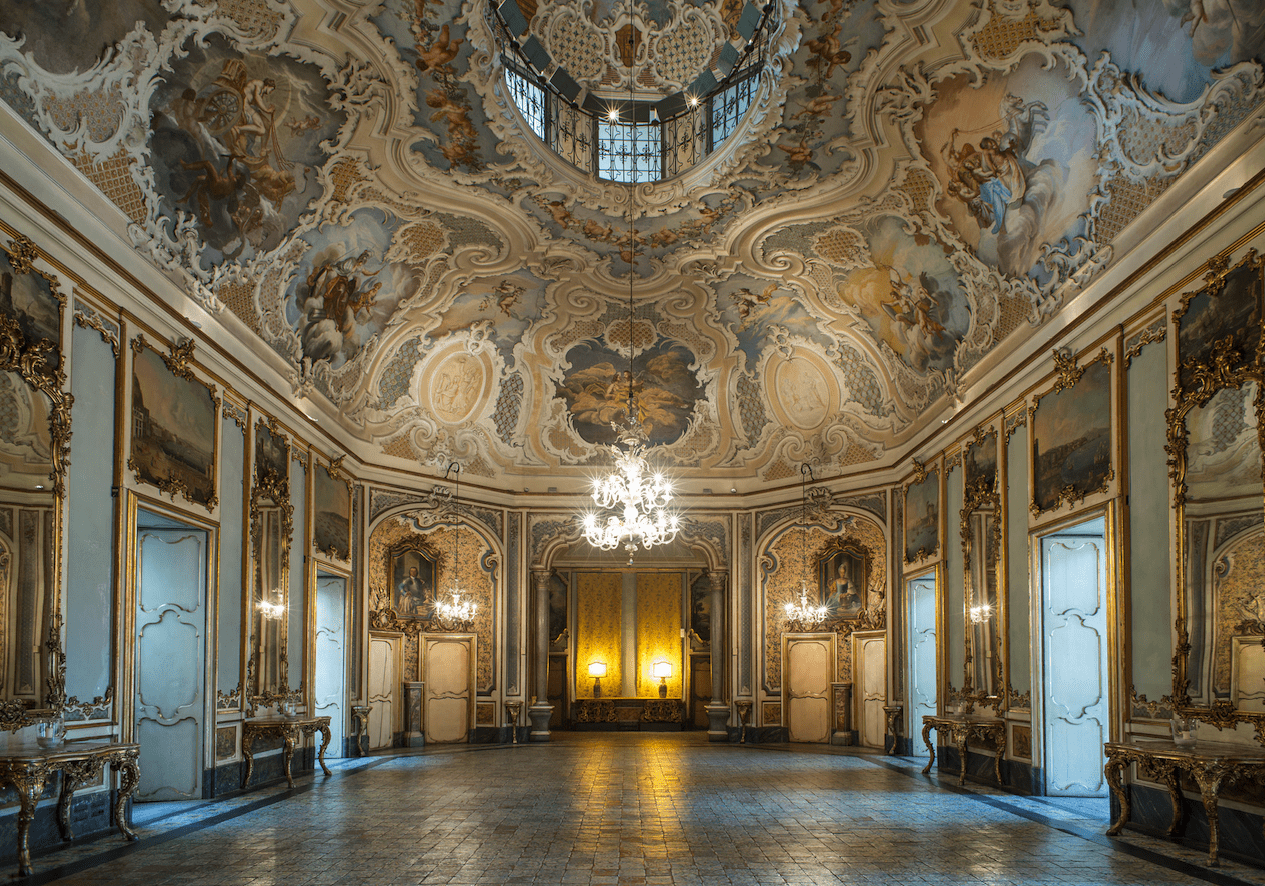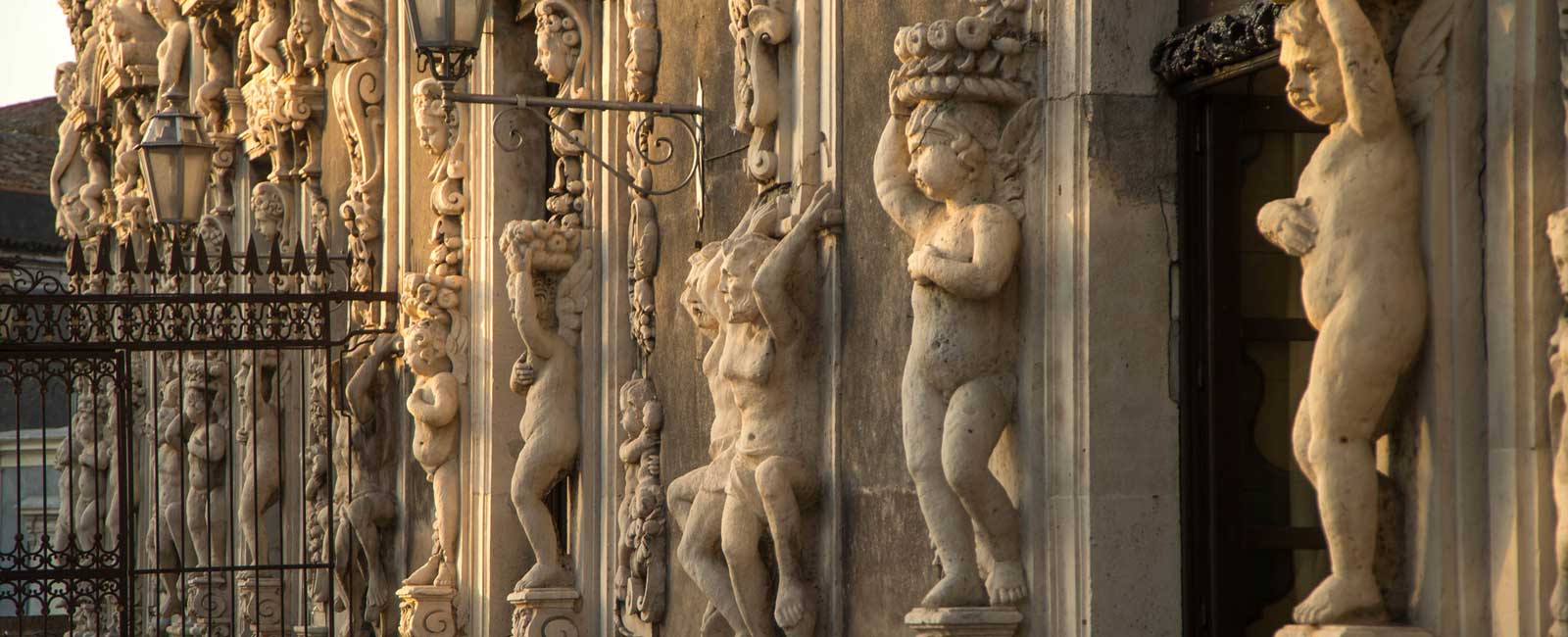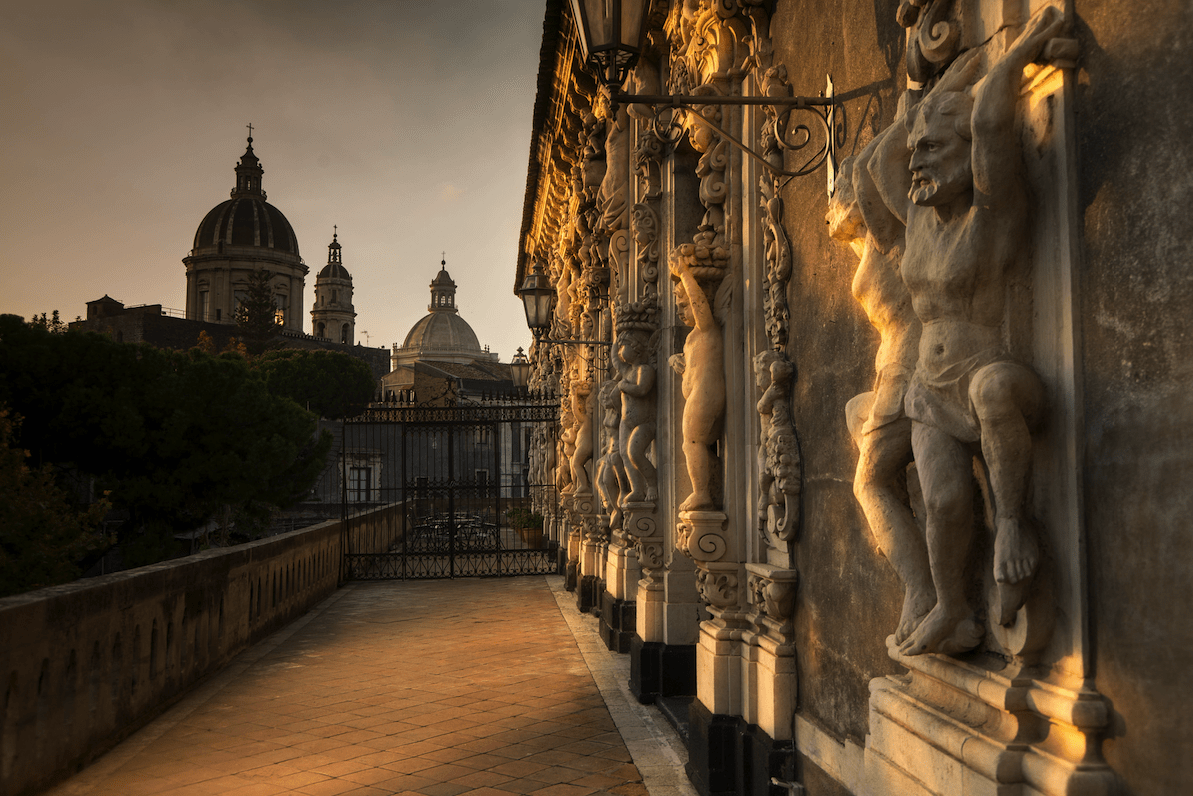 The perspective, via Museo Biscari, is of little interest, except for the portal, the largest in Catania in size and richness, 'decorated' in the early eighteenth century style and bearing the genealogical flagpole of Vincenzo IV ° Prince.
The vast courtyard, originally full of trees, flower beds and pergolas, and unfortunately now, bare, ends with an important staircase leading to a large room, housing numerous paintings of the Biscari estates. From there you pass into the Green Room, full of paintings and overdoors, with a beautiful terracotta floor inlaid with white Syracuse stone.
The next, Pink Room, contains large portraits of eminent members of the Biscari household. This room leads into the large Hall/Ballroom called "dellOrchestra", a large and beautiful example of Rococo architecture, with Neapolitan influences.There are large overdoors with views of Naples and its surroundings, the capital of Sicily at the time.
The frescoes on the ceiling celebrate the glory of the Biscari household and, of great and singular importance is the vault: in it's center, is an opening, consisting of a minstrel's gallery of oval outline; it is limited by a railing and under the dome, this is where the hall musicians took their place, barely visible to those under it.
Of great note, is a small suite, the private quarters of the owners, which includes a room lined with rosewood paneling and an 'exceptional' floor, an ancient roman mosaic.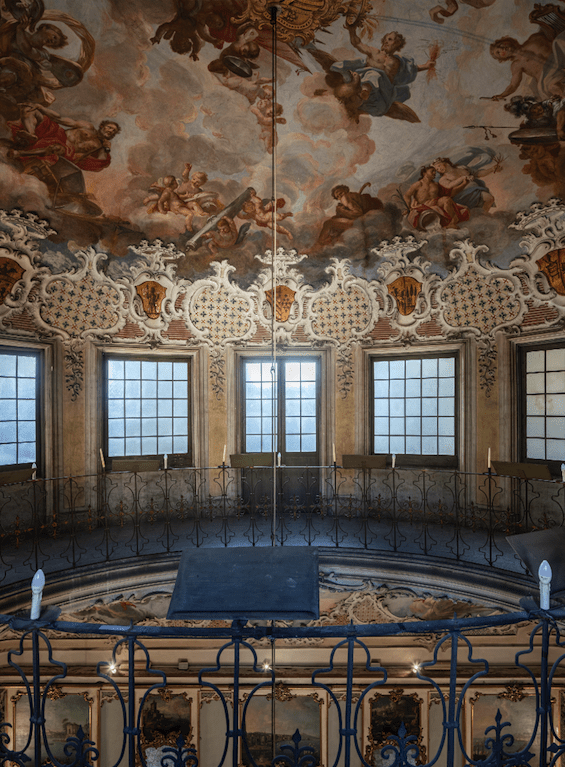 © Bildarchiv Foto Marburg/Cristian Stein
The visit focuses on the many details just mentioned above, and tells the story of the most important figures to have lived in the Palace.
Those who visit this building should remember, aside from the beautiful things contained within it making it   the most remarkable of Catania, history has passed through these rooms.
If Goethe is perhaps the most famous, already fifty years prior to his visit, eminent figures from all over Europe: Denmark, Russia, Germany, Poland, Spain, France, England …. and of course from the Italian State Kingdom of Sardinia, Grand Duchy of Tuscany, State of the Church …visited the palace.
All travellers kept a grateful recollection of the hosts. The latter, for their part, through their rank were closely linked to their city, their estates and the population (which they helped in times of famine). European civilisation in those times was close and united, in so far as culture, character and common purposes were concerned.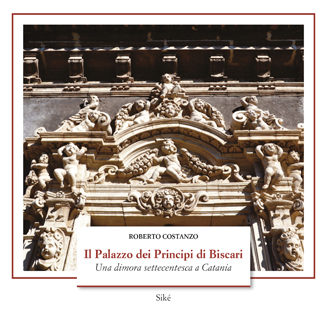 The description of Palazzo Biscari is taken from the book 'The Palazzo dei Principi di Biscari,' an 18th-century mansion in Catania, by Roberto Costanzo, ed. Sike.
The book deals with the palace exhaustively and is full of anecdotes, of its history and a description of its architectural features. It is a journey through the Europe of bygone days, of the travellers who came to Sicily and visited Palazzo Biscari.
The color volume includes over 200 photographs.
ISBN: 978-88-3334-000-5   Buy Online